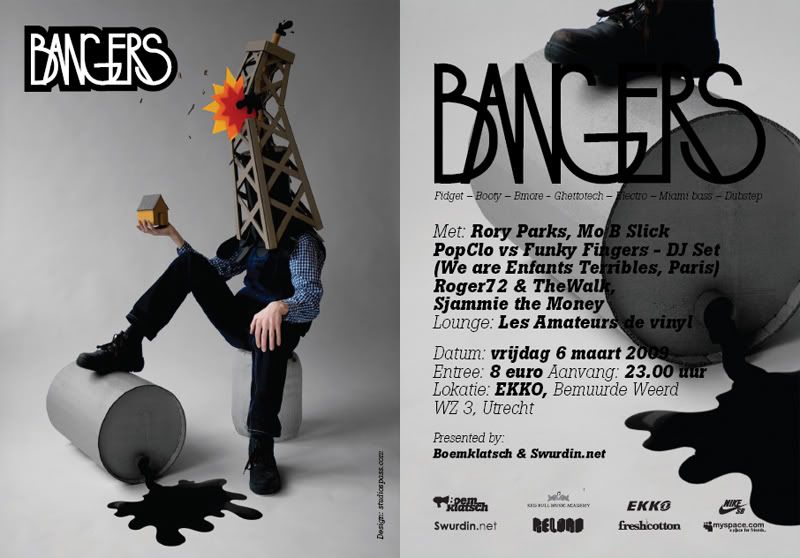 Zin in! Aanstaande vrijdag de volgende editie van ons maandelijkse feestje BANGERS. Deze maand hebben we weer keihard ons best gedaan om een toffe line up samen te stellen:

In de main zaal komen PopClo en Funky Fingers van het bandje We Are Enfant Terrible uit Parijs een dj set doen. Het Amsterdamse duo The Walk & Roger72 (Rauw, Lowlands, Genesis) komt draaien en Boemklatsch stuurt Sjammie the Money. Ook zal ik komen draaien en komt Mo B Slick zijn Bangers droppen..

In de lounge draait de Les Amateurs des Vinyl crew die bestaat uit Gossé de Skater en aanverwanten. Bomvolle line up daar in de Ekko en dat alles voor 8 euro. Mail me op swurdin@live.nl want ik geef ook nog wat spots op de lijst weg.

Mo B Slick heeft voor deze editie van Bangers een promo-mix in elkaar gedraaid. Die kan je hier downloaden:

Mo B Slick - Bangers Promo Mix (zshare)

Tracklist in de comments y'all.