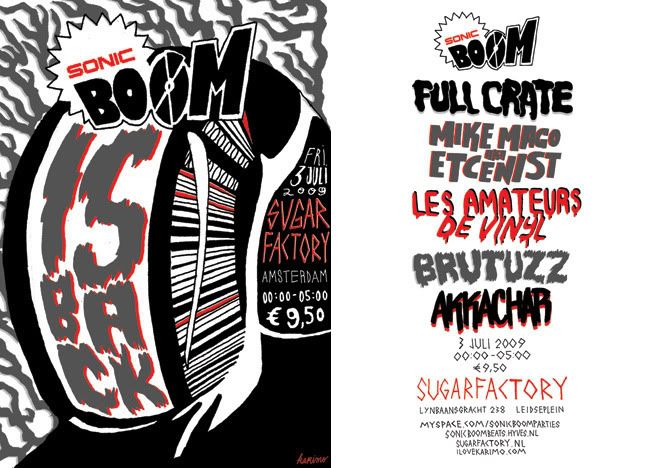 Van 'die irritante stickerplakkende boertjes' zijn de Vage Gasten in mijn ogen al vrij snel naar die sympatieke jongens die zo fuckin hard voor hun cause werken gegaan. In ieder geval doet Vage Karimo aankomend weekend een feestje met Brutuzz en heeft een bunch of friends uitgenodigd om te komen draaien. Fuckin gezellig. Line up:

00:00 - 01:00 Full Crate
01:00 - 02:00 Mike Mago
02:00 - 03:00 Les Amateurs de Vinyl
03:00 - 04:00 Brutuzz
04:00 - 05:00 Akkachar

Blaps! Omdat ik je niet laat hangen heb ik 2x2 spots om weg te geven. Geef me een tof filmpje of wat usefull info on anything en mail me even op swurdin@gmail.com.




Dan nog even deze Vage Gasten. Buurjongens Henzel en Disco hebben een mixtape gemaakt voor Poyan zijn Envelope clothing. Een beetje van van alles enzo.

Henzel & Disco Nova - Hooliganism & Disco (zshare)

Tracklist in de comments!