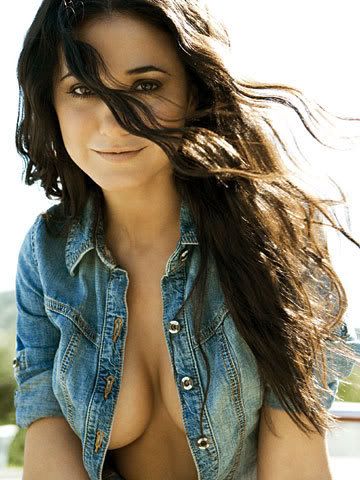 Like now and then een freshe tanga en een hoop muzikaal genot.

Sia, via Arien. Na 20x luisteren kwam ik erachter dat die zanglijn is gestolen van Ginuwine: Lauren Flax ft. Sia - Youve Changed (zshare)

Van Daniel Haaksman zijn aankomende Baile EP: Daniel Haaksman ft MC Jennifer - Whos Afraid Of Rio? (zshare)

Blaqstarr is the future geloof me of niet. Geproduceerd door Diplo en Switch. GODDAMN: Blaqstarr - Get Off (zshare)

Dope rapper uit New Jersey op die sample van Braveheart. Thanks Rick: Ransom - Walk Talk (zshare)

Armand is altijd wel hawt. Met een baltimore break: Armand van Helden - Shake My Ass (Team Facelift remix) (zshare)

Classic! Deze is voor Jesse en je crew man: J Dilla - Fuck The Police (zshare)

Meisjes, muziek en own shit zijn meer dan welkom! Mp3's kan je me laten horen via mail of Soundcloud.

Girls & Beats #8.