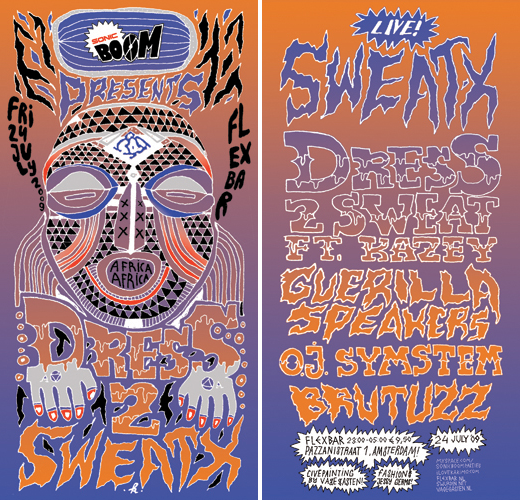 Like 24 Juli doe ik samen met een paar boys een feestje in de Flexbar. Sonic Boom was vorige keer een succesje maar dit keer moet het big big big worden.

Uit Suid Afrika hebben we namelijk niemand minder dan die boys van Sweat X, uit Parijs hebben we Kazey en vanuit the hometown hebben we Brutuzz, OJ Symstem en Guerilla Speakerz. Samen met die drie laatste heb ik voor de gelegenheid een mixtape gemaakt. Jeff of BBB op de hosting. De digitale copy haal je hieronder en de echte echte versie krijgen de 100 eerste bezoekers mee naar huis.

Dan doen we ook nog dingen met mode in verband met de fashionweek en ja dat zie je allemaal wel als je daar bent toch? Download dit in ieder geval om in de stemming te komen.

OJ Symstem, Guerilla Speakerz, Brutuzz & Rory Parks - Afrika Boombaataa! (zshare)

Tracklist in de comments je weet zelf.