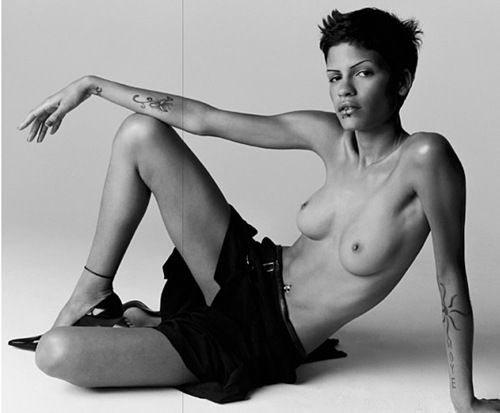 Elke zoveel zoveel één prachtig meisje en de beste, nieuwste muziek around the blogs.

Sickest club producer van het moment: Rob Threezy - Xplosion (mediafire)

Buraka was trouwens nice vorige week: Rye Rye feat. MIA - Bang (Buraka remix) (mediafire)

Folks in de club dus: Fever Ray - Triangle Walk (Tiga remix) (mediafire)

Love this girl, love this song: Amerie - Why R U (mediafire)

Tacky en simpel maar ik voel 'em: New Boyz - Your A Jerk (mediafire)

Ondanks dat het tijd wordt om Dilla met rust te laten voel ik deze wel: J Dilla feat. Raekwon & Havoc - 24K (mediafire)

Alchemist kan dit: Alchemist feat. Three 6 Maffia & Juvenile - That 'll Work (mediafire)

Suggesties voor meisjes, tracks of eigen liedjes stuur je via swurdin@gmail.com of Twitter.