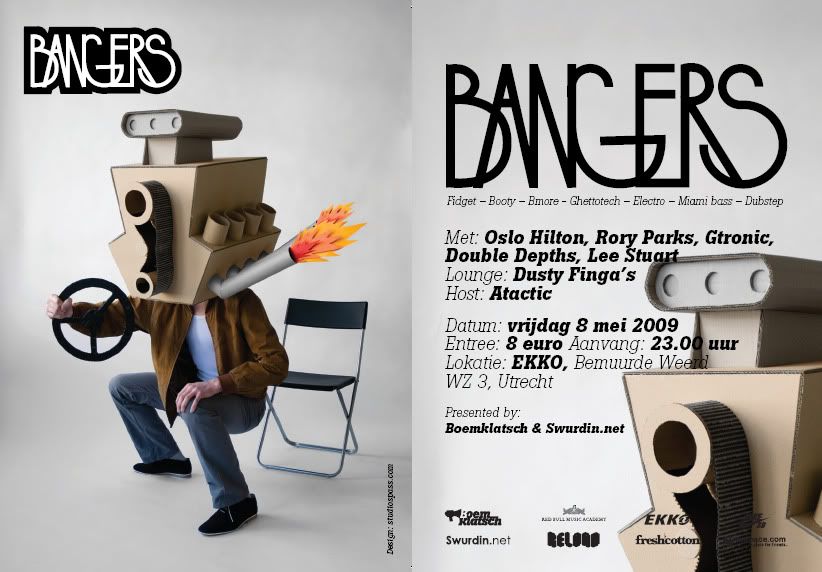 Aaaight je weet hoe laat het is. Vrijdag doen Symon en Boemklatsch een feestje geven. Line up is weer thicky thicky thick:

Rory Parks - c'est moi.
Lee Stuart - stylist, head of State, kan ook leuk plaatjes spinnen.
Oslo Hilton - omdat Paris niet kon komen, booty music.
Double Depths - housepapi's.
Gtronic - fidget uit Belgium.

In de lounge draait Dusty Finga'z en Atactic is op de hosting. 8 euro damage of mail op swurdin@gmail.com dan doe ik me best voor wat g-lijst.

Zie je vrijdag na 11en in de Ekko. Bang!